Learn how to edit PDF for free with our comprehensive guide on top tools and DIY tips. This article provides an informative and user-friendly overview of free PDF editing tools that you can use for quick and easy document customization, collaborative editing, document optimization, and much more.
Edit PDF for Free: A Comprehensive Guide on Top Tools and DIY Tips
PDF documents are widely used across industries for various purposes, such as sharing important files, submitting forms, and presenting reports. However, editing a PDF can be challenging without access to expensive software or tools. Fortunately, there are plenty of free PDF editing options available that can help to customize and refine your PDF documents without breaking the bank.
6 Best Free PDF Editing Tools for Quick and Easy Document Customization
There are many free PDF editing tools available, but some stand out as the best options for quick and easy document customization. Here are the top 6 free PDF editing tools:
1. LibreOffice Draw
LibreOffice Draw is a versatile program that allows users to create and edit vector graphics. It can also be used to edit PDF files by importing them into the program and making changes to the document. Additionally, LibreOffice Draw has a variety of drawing tools, which makes it ideal for drawing diagrams or adding tables to PDF files.
2. PDFsam Basic
PDFsam Basic is a powerful PDF splitter and merger that can also edit PDF files. It can be used to add or remove pages, rotate pages, and reorder pages within a PDF document. Additionally, PDFsam Basic supports encryption, which is useful for securing sensitive information within a PDF file.
3. Inkscape
Inkscape is a free, open-source vector graphics editor that also supports PDF editing. It has a range of tools that allow users to edit PDF files, from basic text editing to more advanced features like creating new shapes and adding layers.
4. GIMP
GIMP is a powerful image editing program that can also be used to edit PDF files. It supports a wide range of file formats, including PDF files, and has a variety of tools that can be used to edit text and images within a PDF document.
5. PDF-XChange Editor
PDF-XChange Editor is a comprehensive PDF editor that includes a range of features such as annotating, highlighting, and adding comments to PDF documents. It also has a unique feature that allows users to add and edit links within a PDF document.
6. Sejda PDF
Sejda PDF is a web-based PDF editor that allows users to edit and annotate PDF documents online. It supports a range of features, including adding or deleting pages, adding images, and filling out forms. Plus, it can also be used to compress and convert PDF files.
Unleash Your Inner Editor: A Guide to Free PDF Editing Programs
Free PDF editing programs are accessible to anyone, regardless of skill level. Here is a step-by-step guide on how to use free PDF editing programs to edit a document:
Step 1: Choose a Free PDF Editing Program
There are plenty of free PDF editing programs available, as discussed above. Choose one that fits your needs and download and install it onto your computer.
Step 2: Open the PDF File
Launch your PDF editing program and open the PDF file that you would like to edit by choosing the "Open" option.
Step 3: Make Changes to the PDF File
Once the PDF file is open, you can start making changes to it. Depending on the program you choose, there are various ways to edit the document, such as adding text, highlighting, reordering, or deleting pages.
Step 4: Save and Export the PDF File
Once you have finished editing the PDF file, save and export it by choosing the "Save" or "Export" option. Select the file type you wish to save it as and click on "Save".
Tip: Always remember to save a backup copy of your original PDF before making any edits, in case anything goes wrong.
PDF Editing Made Simple: 6 User-Friendly Tools That Won't Cost You a Dime
The best thing about the 6 free PDF editing tools highlighted earlier is that they provide an accessible and intuitive experience for users. They are easy to use and offer a range of features that can help you edit your PDF documents quickly and efficiently. Here are a few reviews from real users:
"PDFsam Basic is my go-to tool for editing PDF files. It's free, easy to use, and has all the features I need to edit my documents quickly." – John, freelance writer.
"LibreOffice Draw is great for creating and editing graphics and diagrams in PDF files. I use it frequently to design documents and add visual elements to my designs." – Sarah, graphic designer.
From Highlighting to Signing: The Top Free PDF Editing Programs Every Student Needs
Students can benefit greatly from using free PDF editing tools. Here are a few features that are most useful for students:
Highlighting and Note-Taking
PDF editing tools such as PDF-XChange Editor or Sejda PDF allow users to highlight important sections and take notes within the PDF document, making it easier and more efficient to study and retain information.
Electronic Signatures
Electronic signatures are becoming increasingly popular, and many free PDF editing tools support this feature. Students can use electronic signatures to sign and send important documents, such as exam papers, course registration forms, or transcripts.
Maximizing Your PDF Potential: How to Edit and Enhance Any Document for Free
Advanced editing techniques can elevate your PDF documents to the next level. Here are some creative ways you can use free PDF editing tools:
Collaborative Editing
Collaborative editing is possible with most free PDF editing tools. With collaborative editing, multiple users can edit the same document simultaneously, which is useful for group projects or team assignments.
Document Optimization
Use PDF editing tools to make your documents more organized, efficient, and presentable. For example, you can use LibreOffice Draw to create flowcharts, mind maps, or other graphical representations of complex ideas.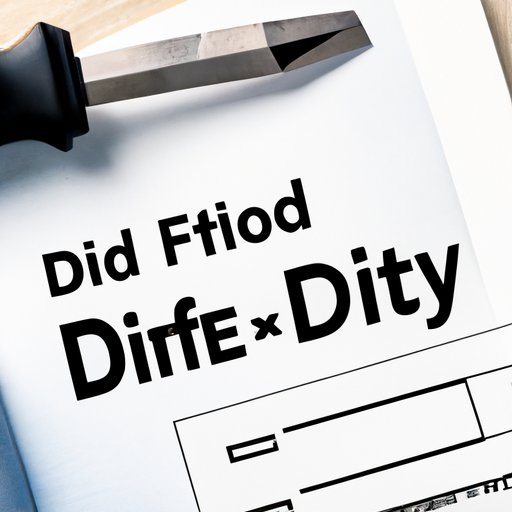 DIY Editing: How to Transform Any PDF Document with These Simple and Effective Free Tools
In conclusion, free PDF editing tools are an excellent resource for anyone who needs to edit a PDF document. They offer a wide range of features, are accessible to everyone and won't cost you a dime. By following the steps outlined in this article and exploring the top free PDF editing tools, you can unleash your inner editor and transform any PDF document to suit your needs.