Learn how to edit PDFs effortlessly with this step-by-step guide on using online tools and free software. Discover the 5 best free PDF editors, along with tips and tricks for efficiently editing documents. Achieve professional-grade results without breaking the bank with these accessible tools.
Introduction
PDFs, or Portable Document Formats, have become the go-to file format for sharing and preserving digital documents. However, their static nature can make editing a challenge, especially for those who need to make changes but aren't equipped with the necessary software. Fortunately, there are many online tools and free software available that make editing PDFs both quick and easy. In this guide, we'll explore how to edit PDFs for free and provide step-by-step instructions, an overview of the best free PDF editors, tips and tricks, and more.
Step-by-Step Guide: How to Edit PDFs for Free with Online Tools
Online tools are increasingly popular for editing PDFs for free. They require no downloads, no installations, and often no sign-ups. Here's how to use an online tool to edit your PDF:
Select an online tool that suits your needs. Smallpdf, PDFescape, and DocHub are popular choices.
Upload your PDF document to the online tool.
Use the tools provided to edit your PDF document by adding text, highlighting, or deleting it.
Once you're finished editing, save your edited document and download it back to your computer.
Using an online tool is often easier than using a software program, but some users may prefer a desktop application for editing PDFs. In that case, there are many free software options available that we will explore further.
5 Best Free PDF Editors for Quick and Easy Document Changes
While online tools are convenient, free software offers more advanced editing tools for those who need more precise document changes. Here are five of the best free PDF editors:
1. LibreOffice – This open-source suite includes a PDF editor that allows for basic edits as well as more advanced changes such as rearranging pages, adding comments, and filling out forms.
2. PDFsam Basic – This software allows users to merge, split, and rotate PDF documents, as well as add watermarks, extract pages, and more.
3. Inkscape – This vector graphics editor doubles as a PDF editor and includes tools for annotating, changing the font, and altering images in your PDF document.
4. Foxit Reader – This PDF reader also includes editing tools for adding text, highlighting, and drawing, as well as the ability to collaborate with others.
5. Scribus – While mainly used as a desktop publishing software, Scribus also offers advanced editing tools for PDFs, allowing for layout changes and the creation of print-ready PDF documents.
When deciding on the right free PDF editor, consider the specific needs of your project. Some tools may be more suited to advanced editing, while others may offer simpler, basic features.
Effortlessly Edit PDFs for Free: Tips and Tricks
While the online tools and free software make editing PDFs accessible, using a few tips and tricks can make the process even more efficient. Here are some to keep in mind:
Use keyboard shortcuts to save time as you edit. For example, Ctrl + C and Ctrl + V work for copying and pasting text, just like in Word.
Convert PDF documents to Microsoft Word format using an online converter like Docxpresso to avoid editing in PDF format entirely.
Optimize the software settings to speed up processing, especially for larger or more complex files.
Use online tutorials and resources provided by the software or tool to take full advantage of the features available.
By utilizing these tips, editing PDFs for free can be accomplished quickly and without any undue complications.
Edit PDFs Without Breaking the Bank: Best Free Tools to Use
There are many free PDF editing tools available online besides the five we mentioned earlier. Here are three more:
1. GIMP – A popular image editor that can be used to edit images within a PDF document.
2. PDFill – A suite of tools that includes the ability to merge PDF documents, add watermarks, and extract pages, amongst other things.
3. Sejda PDF – This online tool lets users add text, images, signatures, and annotations to their PDFs, among other capabilities.
While these tools may have varying levels of functionality, each offers a free option that allows users to edit PDFs without incurring any cost.
Versatile Free PDF Editors for All Your Editing Needs
For those who need more versatile PDF editors that can handle any document type, there are several options available. Here are just a few:
1. PDF-XChange Editor – This software tool includes all the standard PDF editing features but also allows users to create and edit fillable forms, and offers OCR (optical character recognition) functionality.
2. Nitro Pro – This suite of PDF tools can handle a range of document types, including text and images, offering advanced features such as cloud-based collaboration and e-signatures.
3. Infix PDF Editor – This tool is known for its user-friendly interface, and includes advanced features such as spell-checking and the ability to manipulate the text as if it were in a standard word processor.
With these versatile free PDF editing tools, you can effectively customize any document type without the need for a paid subscription.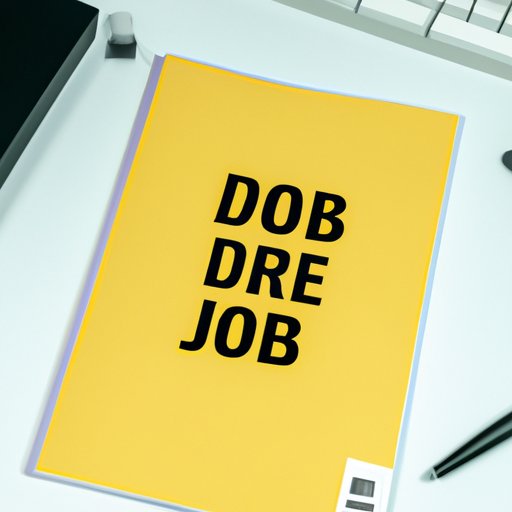 Get the Job Done for Free: How to Edit PDFs Like a Pro
Advanced users may want to take their PDF editing skills to the next level. Here are some tips and tricks for achieving professional results when using free tools:
Always keep a backup of your original document, particularly when making complex changes.
Manipulate the layers of your document, separating out images and text for easier editing.
Use a combination of editing tools, such as a photo editor and a PDF editor, to create a more polished final product.
Collaborate with other users where possible, helping to point out mistakes and ensure the document's accuracy.
To edit PDFs like a pro, take advantage of all the features and functionalities offered by your chosen editing tool while employing efficient document management practices.
Simple but Effective: Edit PDFs with These Free Tools
Edit PDF documents for free with online tools or free software. Whether using an online tool or free software, basic or advanced functions, there's an option that's right for you. Editing PDF documents is a simple and effective task with these free tools.
Conclusion
In conclusion, editing PDFs for free is simple and accessible with the right tools. Whether using an online tool or free software, there are plenty of options available that make PDF editing easier than ever before. By following the step-by-step instructions, utilizing the best free PDF editors, and keeping in mind helpful tips and tricks, anyone can achieve professional-grade results without ever having to break the bank.