Creating a free website is easier than it has ever been. Our comprehensive guide will show you how to make a free website using a website builder in five easy steps, even as a beginner. In this article, you'll also learn about the best free website builders, creative ways to customize your free website design, and essential features to include.
Making A Free Website: A Comprehensive Guide for Beginners
If you're looking to establish an online presence, having a website is essential. A website enables you to showcase your brand or business, build an online audience, and reach out to a wider audience. The good news? Creating a website is easier than ever, with various platforms offering free website building services.
Step-by-step Guide: How to Make a Free Website in 5 Easy Steps
The first step to creating a website is to choose your preferred platform. There are various options available, including WordPress, Wix, and Weebly. Here is a step-by-step guide to creating a website.
1. Choose Your Website Builder
As previously mentioned, there are various website building platforms to choose from. Before selecting a platform, consider your website needs, technical expertise, design, and other requirements. Once you've settled on a website builder, follow the registration process to create your account.
2. Choose a Template/Theme
Most website builders offer a wide selection of templates/themes to choose from. You can select a pre-designed theme or template that suits your business/brand's personality. If you're familiar with HTML, you can create a custom design from scratch.
3. Customize Your Website
Once you've selected your preferred theme/template, proceed to customize it according to your preferences. This involves changing colors, menus, pages, and adding images or videos to your website. Drag-and-drop website builders are beginner-friendly and easy to use.
4. Add Pages and Content
A website is nothing without content. Create and add pages to your website's navigation menu. Ensure that your pages have clear and concise information about your brand/business. Add calls-to-action that encourage visitors to take specific actions, e.g., sign up for a newsletter.
5. Publish Your Website
After creating and customizing your website, make it available to the public by publishing it. Most website builders have a simple process for publishing your website. You'll be required to choose a domain name and web hosting service. For free website builders, you'll get a subdomain instead of a custom domain.
Free Website Builder Comparison: Find the Right One for Your Needs
Not all website builders are created equal. While most offer similar basic features, the devil is in the details. Here are some of the most popular free website builders and their pros and cons.
1. WordPress
WordPress is one of the most popular website builders globally, powering over 40% of websites. It has a wide selection of themes/plugins, and you can customize your website's code. However, it has a steep learning curve, and the free option limits customization options.
2. Wix
Wix is a beginner-friendly website builder with a drag-and-drop interface. It has over 500 templates to choose from and has advanced design features. It has free and paid plans, and the free plan includes Wix ads on your website.
3. Weebly
Weebly is a straightforward website builder targeted at beginners. It has a user-friendly interface, drag-and-drop functionality, and a wide range of customization options. However, it lacks advanced design features and has a limited third-party integrations compared to other builders.
4. Jimdo
Jimdo is another beginner-friendly website builder with a user-friendly interface. It has a modest selection of templates and decent customization options. However, the free plan has limited storage and bandwidth and Jimdo ads on your website.
How to Make a Free Website for Your Business or Personal Brand
Having a website for your business or brand distinguishes you from the competition, boosts your credibility, and provides customers with valuable information. Here are some tips for designing a website that accurately represents your brand/business.
1. Highlight Your Unique Selling Proposition (USP)
What sets your business or brand apart from the competition? Ensure that your website highlights your USP, making it easy to convey to your visitors.
2. Keep Your Website Simple and User-Friendly
A website that's easy to navigate and has a simple design ensures that your visitors are not confused or overwhelmed.
3. Use High-Quality Designs and Pictures
Your website should be visually appealing, with high-quality pictures and designs. This helps to keep visitors on your website for more extended periods.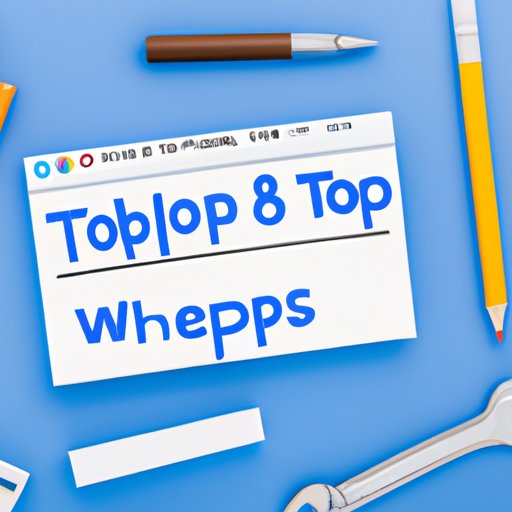 Top 10 Free Website Builders for Beginners
Here are some of the best free website builders ideal for beginners.
1. WordPress.com
WordPress.com has a free plan that offers a custom domain name, 3 GB of storage, and access to thousands of templates.
2. Wix
Wix has a free plan that offers 500MB storage and provides essential website building features.
3. Weebly
Weebly has a free plan that offers 500MB storage and a wide selection of templates.
4. Strikingly
Strinkingly is a website builder that allows you to create a mobile-responsive website in minutes. Its free plan offers 500MB storage and unlimited free sites.
5. Jimdo
Jimdo's free plan offers 500MB storage, HTTPS encryption, and a wide selection of templates.
6. Google Sites
Google sites is a free website builder featuring simple drag-and-drop functionality. It's ideal for building basic websites and internal webpages.
Creative Ways to Customize Your Free Website Design
To differentiate your website from others, here are some creative design choices to consider:
1. Use Custom Fonts and Colors
Custom fonts and colors help reinforce brand identity and improve the overall aesthetic of your website.
2. Incorporate Animations and Graphics
Animations and graphics make your website lively and dynamic. However, be careful not to overdo it
3. Add Sliders and Galleries
Showcase photos or artwork with galleries or sliders, helping your visitors view the content better.
Essential Features to Include on Your Free Website
While website design is essential, functionality is equally crucial. Here are some essential features to ensure your website has:
1. Contact Form
A contact form is vital for converting your website visitors into potential leads. Make sure it's easy to fill.
2. Social Media Integration
Include social media links to make it easy for visitors to follow you on social media and share your content.
3. About Page
Provide information about you or your business to help visitors understand who you are and what you do.
How to Optimize Your Free Website for SEO and Traffic
SEO is essential for increasing visibility and organic traffic to your website. Here are some tips on optimizing your website for search engines:
1. Use Keywords
Include relevant keywords in your website's content and meta tags to improve your website's ranking on search engines.
2. Optimize Images
Use descriptive alt tags and compress images to reduce website load times.
3. Use Headings Properly
Use headings (H1, H2, H3) to break up content and make it more organized and readable.
Conclusion
Creating a free website is a great way to establish an online presence, showcase your brand/business, and reach a wider audience. Fortunately, with the wealth of website builders available, creating a website is easier than ever. Remember to take your time, curate content that accurately represents your business, and optimize it for search engines.