Creating a resume for free is possible, and this article provides a comprehensive guide on how to achieve it. Learn how to utilize free online resume template resources, resume builders, and LinkedIn to create an effective resume that will help secure your dream job.
I. Introduction
Creating a professional-looking resume that stands out and catches the attention of recruiters can be a daunting task, but it doesn't have to break the bank. There are many resources available online that allow you to create an impressive resume for free. This article is intended for anyone who wants to learn how to make a resume for free. The aim is to provide useful tips and recommendations to help you create an effective resume quickly and easily.
II. Share Free Online Resume Template Resources
Having a well-written resume that stands out from the crowd is essential when looking for employment. Fortunately, there are many websites and resources available online that provide free templates that can be customized to suit your needs. A few popular websites that offer free resume templates include:
Canva
Novoresume
Hloom
Google Docs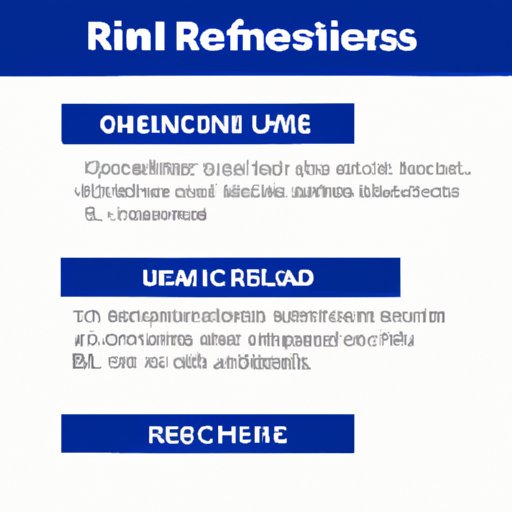 III. Utilize Free Online Resume Builders
If you don't have much experience creating resumes, or you're short on time, free online resume builders can be a great solution. These tools offer guidance on formatting, structure, and content, and they can help ensure your resume meets professional standards. A few examples of the most effective resume builders available online include:
Resume-Now
MyPerfectResume
Zety Resume Builder
Resume Genius
IV. Focus on the Content of the Resume, Not Fancy Design
It's easy to get carried away with fancy design elements when creating a resume, but it's important to remember that content is king. Hiring managers are more interested in your experience, qualifications, and skills than they are in fancy fonts or graphics. Focus on creating compelling content for your resume that showcases your strengths and achievements. Use bullet points to help make your resume easier to read and highlight your accomplishments with numbers where possible.
V. Highlight the Benefits of LinkedIn
LinkedIn is a powerful tool for job seekers. It allows you to create a professional online profile, connect with like-minded professionals, and showcase your skills and experience. Many recruiters and hiring managers now use LinkedIn as a key part of their recruitment strategy, so it's important to optimize your profile to make sure it stands out. Some key strategies for optimizing your LinkedIn profile include:
Use a professional profile picture
Write a compelling summary
Highlight your achievements and skills
Get endorsements and recommendations from former colleagues or employers
VI. Discuss Tips and Tricks for Resume Optimization
Keyword optimization is key to getting past Applicant Tracking Systems (ATS) – a tool used by many recruiters to manage the volume of resumes they receive. When applying for a specific job, make sure your resume matches the job description. Use the same language and keywords as the job description to ensure your resume makes it past the ATS. Another trick to optimize your resume is to prioritize your most relevant experience and skills at the top.
VII. Discuss the Impact of Cover Letters
A personalized cover letter that highlights your achievements, skills, and qualifications that are particularly relevant to the job can be a powerful tool for job seekers. Many recruiters read cover letters first, so it's important to make sure yours stands out. Tips for writing an effective cover letter for free include:
Address the letter to a specific person
Introduce yourself and explain why you're interested in the position
Showcase your relevant skills and experience
End with a call to action
VIII. Provide Answers to Common Interview Questions
Preparing for an interview is crucial to making a good impression on potential employers. Many interviewers ask similar questions, so preparing for them in advance can help you feel more confident. Common interview questions include:
Tell me about yourself
What interests you about this job?
What are your strengths?
What are your weaknesses?
IX. Conclusion
Creating an effective resume doesn't have to be expensive. By taking advantage of the resources available online, you can create a professional-looking resume for free. Remember to focus on the content of your resume, optimize your LinkedIn profile, and write a compelling cover letter. With these tips and tricks, you'll be well on your way to landing your dream job.