This comprehensive guide explores the different ways you can watch free movies online, from free streaming sites to paid subscription services and free movie streaming apps. Discover the top websites for streaming free movies, tips on how to find them legally and safely, and access different available public domain classics and documentaries.
I. Introduction
With the rise of streaming, movie lovers have been presented with new ways to enjoy films. However, with the abundance of streaming sites out there, it can be challenging to separate scam sites from legitimate ones. This guide aims to help you find your way around the best free movie streaming sites and apps while keeping your device safe.
II. Top 10 Websites for Streaming Free Movies Online
1. TubiTV offers a sizable collection of movies and TV shows, including classics, new releases, and indie films, with breaks for ads in between. One downside is you can't download content for offline viewing.
2. Vudu Movies on Us lets you enjoy hit movies and TV shows free with limited ads. The site also lets you rent movies and purchase TV shows and movies.
3. Sony Crackle features a user-friendly interface and an extensive library of popular TV shows and movies, including recent titles. One downside: ads before content start but often the ad duration is only a minute or two.
4. Popcornflix offers a good mix of popular movies and underrated gems in different categories. It also has a kid-friendly version called Popcornflix Kids. The downside is, like most free streaming websites, ads are often present before and during viewing.
5. IMDb TV is a lesser-known streaming platform but has a considerable selection of movies and TV shows that are updated frequently. However, it is only available to US residents at the moment.
6. Kanopy is a free film streaming service that partners with public libraries and universities to bring premium titles to its users for free. One downside is that you'll need to be a member of a participating library or educational institution to enjoy Kanopy's film collection.
7. Pluto TV offers a unique twist to free streaming. Users can enjoy an extensive content library while feeling like they're watching cable TV, with different channels featuring a variety of shows and movies like sports, news, and entertainment. Ads are present, but they're short and don't significantly impact the viewing experience.
8. Archive.org is a website that archives movies and TV shows that are in the public domain, offering access to a wide range of classic movies from different eras. A downside is that the movies' quality isn't consistent, with some being in an unstable condition.
9. Crave Free is a Canadian-streaming service that offers TV shows and movies, including Crave originals and Hollywood hits. The downside is that it's only available to Canadian residents.
10. 123Movies is one of the most popular free streaming sites right now, providing viewers with a massive amount of movies and TV shows from various genres. One significant downside is the legal grey area, coupled with the probability of exposing your device to malware.
III. How to Search for Free Movies Legally and Safely Online
1. Stick to legal streaming sites and apps that obtain licensing permission from content owners. This reduces your chances of piracy and malware exposure and ensures that the creators of the content get paid reasonably.
2. Check out reviews and ratings of different streaming sites and apps online. Getting word-of-mouth recommendations from other movie lovers increases your chances of discovering new streaming sites while avoiding scammers.
3. Be cautious of sites that require personal information such as credit card information or social security numbers. Most legitimate streaming sites don't ask for such details, and if they do, it could be a sign of a potential scam.
4. Use legitimate adblockers. While ads may be an essential factor in free streaming sites, some ads can be malicious and expose your device to malware, which could lead to data theft or other cybersecurity issues.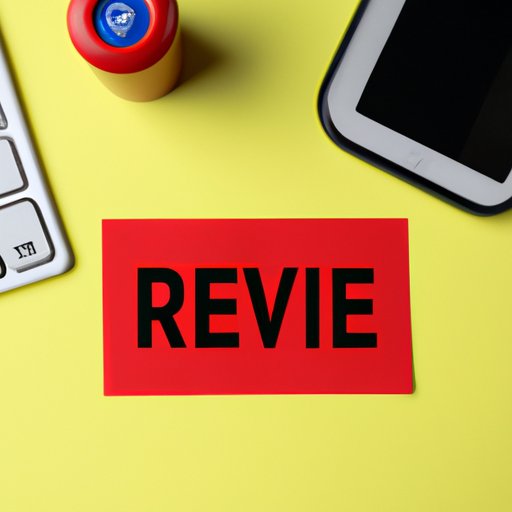 IV. Review of the Best Free Movie Streaming Apps
1. Popcorn Time is a fantastic free and open-source app that allows you to stream movies and TV shows and download content for offline viewing. The downside to this app is the legal issues associated with it.
2. Kodi is another popular app renowned for its versatility. It can easily be installed on different devices and supports multiple plugins and add-ons. However, the app's legality is in question, especially considering the add-ons which can contain pirated content.
3. FilmRise is an app that allows you to watch movies and TV shows for free with commercial interruptions. This app is completely legal and supported by ads that don't interfere with the user experience too much.
V. How to Use a VPN to Access Free Movie Streaming Sites Not Available in Your Region
1. Install a virtual private network service on your device.
2. Connect to a remote server in a location where your desired streaming site is available.
3. Open your preferred streaming site, and search for your preferred movies.
4. Enjoy streaming content from another location.
VI. Comparison between Free Movie Streaming Sites and Paid Subscription Services
Free Movie Streaming Sites
| Advantages | Disadvantages |
| --- | --- |
| Free without subscription fees or hidden charges | Usually ad-supported |
| Provides access to a broad range of movies and TV shows | Quality varies, with most sites offering limited HD or 4K quality |
| Fewer ethical concerns, such as geographic restriction or licensing issues | Quality varies, with most sites offering limited HD or 4K quality |
Paid Subscription Services
| Advantages | Disadvantages |
| --- | --- |
| Ad-free viewing experience | Monthly subscription fees can be expensive |
| More extensive selection of blockbuster movies and TV shows | Restrictions on devices, location, and content availability |
| Higher quality resolution, HD or 4K | Content limitations such as licensing agreements or timed restrictions |
VII. Free Classic Movies That Are in the Public Domain
1. Nosferatu (1922)
2. Night of the Living Dead (1968)
3. Rashomon (1950)
4. His Girl Friday (1940)
5. Plan 9 From Outer Space (1957)
VIII. Websites That Offer Free and Legal Documentaries
1. Documentary Heaven
2. Snagfilms
3. Top Documentary Films
4. Kanopy
5. DocumentaryStorm
IX. Conclusion
In conclusion, finding and enjoying free movies online can be straightforward and stress-free when you use the right channels and follow ethical and legal practices. The guide has provided a rundown of the best free streaming sites, how to search for them safely, the top apps for streaming, and how to access them via a VPN. Additionally, a comparison between free and paid subscription services, free classic movies, and websites that offer free and legal documentaries were featured. With this guide, users can enjoy free, high-quality content without exposing their devices to cyber risks.